November 21st is both the last PUBLIC RUN Day for 2015 and our celebration and support of the Toys for Tots program.
We invite you to ride along with us and bring a new toy or donation for the Toys for Tots program.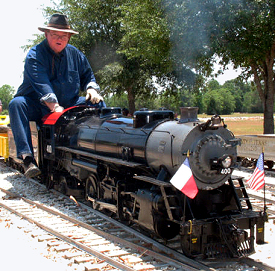 INTERESTED IN JOINING OUR ACTIVITIES?
Track & Weather Updates now available on Run Days!
HALS has established a call-in number so that on those rainy days,
you can check to see if the trains are running.
The number for the HALS Status Line is (281) 758-8012
You can not leave a message as this line is dedicated to providing train status on Public Run Days.

Check out this FUN video showing Run Day and other HALS activities!